All you need to entertain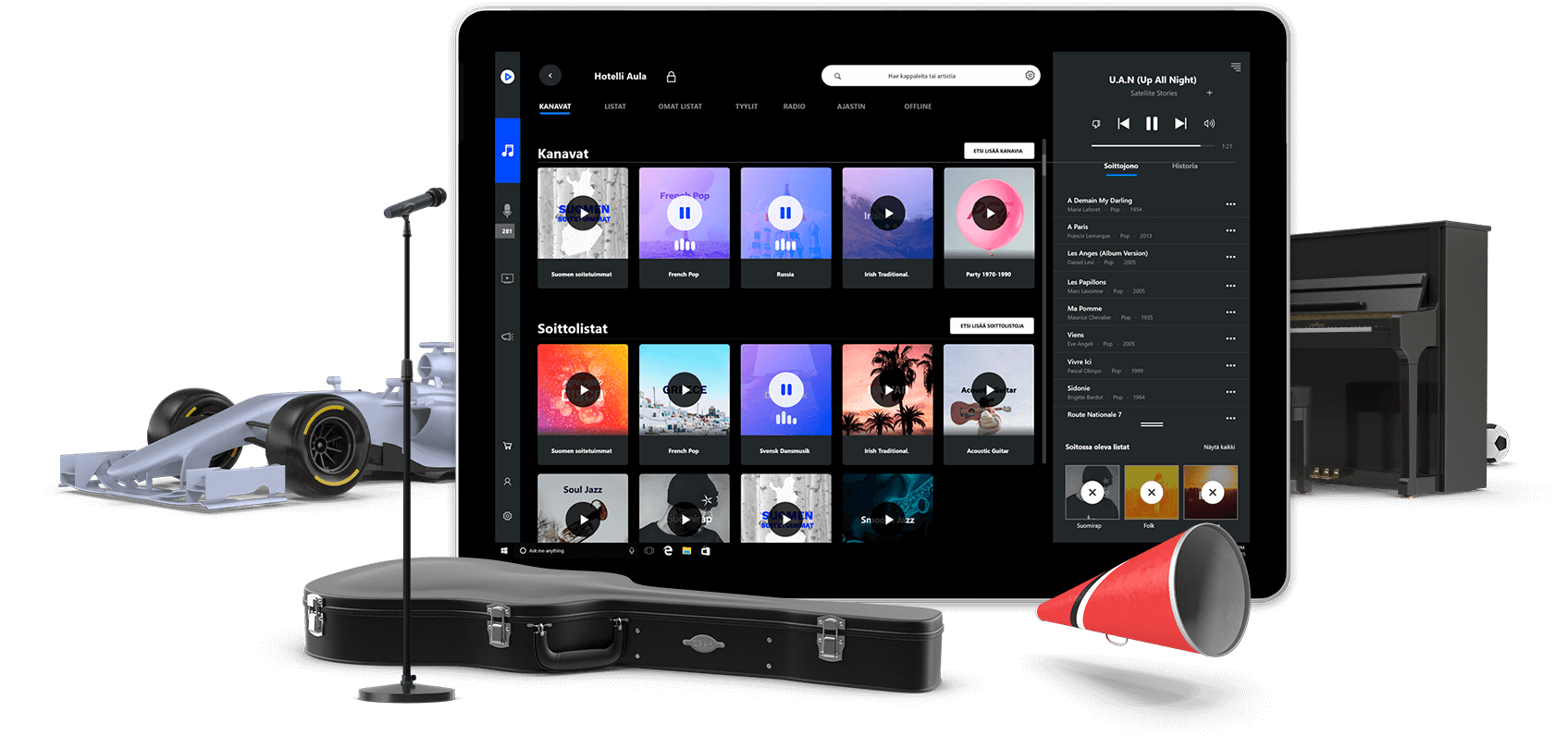 Everything you need
Play, display, sing, entertain
Choose the services you need, and tailor a suitable package. Feelment's services work seamlessly together, eliminating your need for extra devices.
Customers
We make the entertainment of thousands of businesses easy
Tech support every day of the year
Voit soittaa puhelintukeemme joka ikisenä päivä aamu yhdeksästä ilta yhteentoista. Autamme sinua kaikissa ravintolatekniikkaan liittyvissä ongelmissa, olit meidän asiakkaamme tai et.
You can reach us from our tech support number any day of the year from 09:00-23:00
Book a time that suits you from our reserve calendar for a demonstration of our services, est. duration 30min
Read more
Entertainers -blog
In our blog you'll find all the necessary information you need to make your customers have the best time. We bring the entertainment to your business.
Try our music service and remote control for a month, free of charge. You don't have to give out credit card information, and the trial period won't turn into an automatic charge.